A big goodbye 2020 from Sushi Tei Vietnam, we are ready for 2021.
In Sushi Tei, one of our best way to serve & bring customers to the most Japanese cuisine experience is to keep changing, updating & creating new taste, new way of enjoying for every customer visiting our restaurants.
This Christmas Celebration, we are gratefully presenting our grand menu updated with more than 300 items in top of favorite in Japanese cuisine to cheer up your mood and look forward to a new year of happiness & health.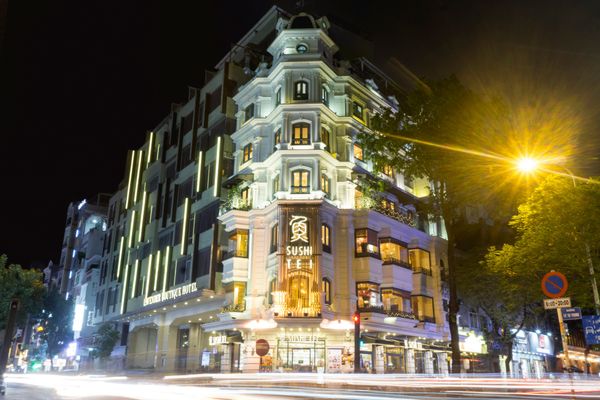 𝗦𝗨𝗦𝗛𝗜 𝗧𝗘𝗜 - 𝗔 𝗚𝗢𝗢𝗗 𝗗𝗘𝗔𝗟 𝗢𝗙 𝗦𝗨𝗦𝗛𝗜
Outlet 1: Sushi Tei 200A Ly Tu Trong St, District 1, HCMC
Phone: (028) 6284 1188
Outlet 2: Sushi Tei 26 Cao Thang St, District 3, HCMC
Phone: (028) 6673 0088